Indian Bridge Management System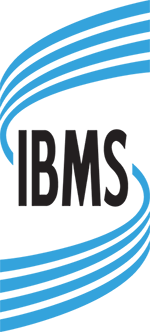 Ministry of Road Transport & Highways has inventorized 1,72,517 bridges/structures under Indian Bridge Management System (IBMS). These structures comprise 1,34,229 culverts, 32,806 minor bridges, 3,647 major and 1,835 extra-long bridges. Earlier there was no proper data available on these structures on the National Highways network.
IBMS- features:
Indian Bridge Management Systems developed to create an inventory of all bridge assets on the National Highways (NH) in India, and apply a technical logic to manage the bridge assets during its life cycle.
It generates detailed inventory data and condition ratings of assets, ensuring the dynamics of deterioration process are captured.
This dynamism, in the deterioration process guides the inspection and rehabilitation of bridges.
The system allows the users to assign priority to maintenance activity, based on the present condition of the bridge.
The progressive improvement of all bridge assets is ensured over a period of time, as worst bridges, are first rehabilitated and then the less damaged bridges.
Key Facts:
IBMS is the largest platform in the world owned by a single owner, with database that could exceed 1,50,000 bridge structures. So far 1,15,000 bridges have been inventorized, of which 85,000 are culverts and the rest are bridges.
During inventory creation each bridge is assigned a unique identification number or National Identity Number based on the state, RTO zone and whether it is situated on an National Highway, State Highway or is a district road.
Then the precise location of the bridge in terms of latitude-longitude is collected through GPS and based on this, the bridge is assigned a Bridge Location Number.
 Thereafter, engineering characteristics like the design, materials, type of bridge, its age, loading, traffic lane, length, width of carriage way etc are collected and are used to assign a Bridge Classification Number to the structure.
These are then used to do a structural rating of the structure on a scale of 0 to 9, and each bridge is assigned a Structural Rating Number. 
The rating is done for each component of the structure like integral and non integral deck, superstructure, substructure, bank and channel, structural evaluation, deck geometry, vertical clearance, waterway efficiency etc.
In addition to the structural rating, the bridges are also being assigned Socio-Economic Bridge Rating Number which will decide the importance of the structure in relation to its contribution to daily socio-economic activity of the area in its vicinity.
Source:PIB